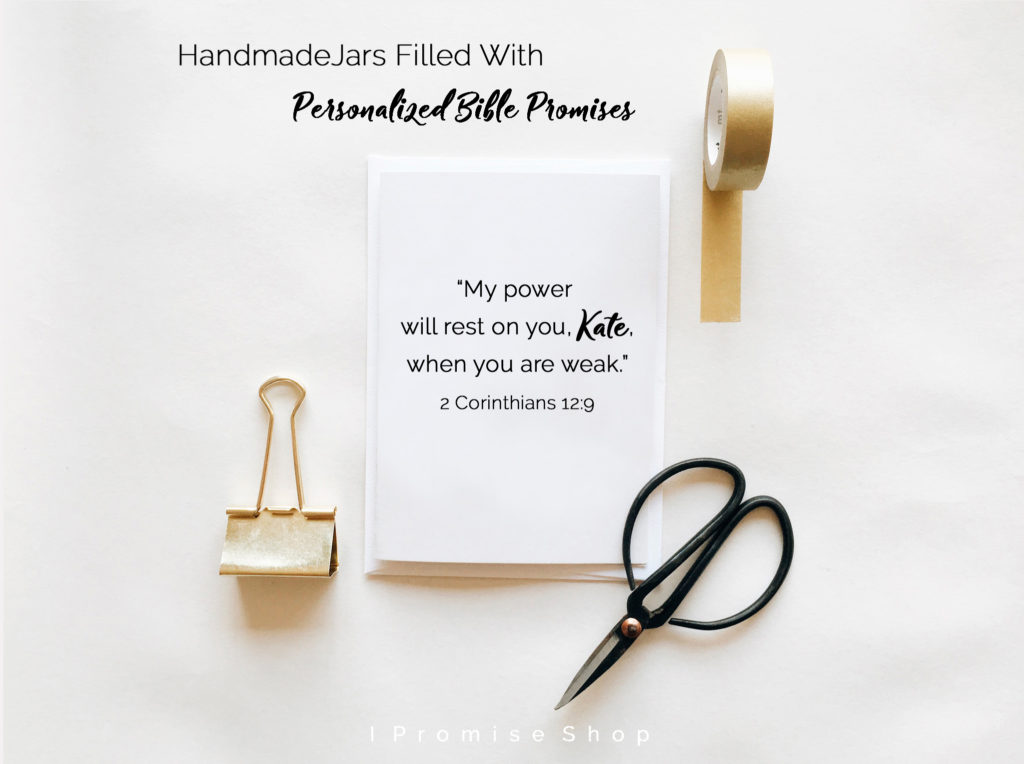 PROMISE JARS are...
...hand painted and decorated jars filled with PACKS OF 50+ PERSONALIZED BIBLE VERSES on various topics!
It's a special way to keep God's word close at hand and to hear his voice speak directly from the word to your heart!
Did you Know??
You can choose a pre-made Promise Jar in the SHOP or select Design-Your-Own and pick your own jar, color, decor style, and even decorating elements (like travel, missions, beach, horses, your bedroom color, etc. -- anything that reflects YOU!).
DID YOU RECEIVE A PROMISE JAR GIFT?
Here's what to do!
Put your Packs of Bible verses inside your jar.
If your Jar has a lid, you can always take the lid off, put it under your Promise Jar like a base! Then, use the colored clothespin you received to pin your favorite verses to the rim of your Promise Jar!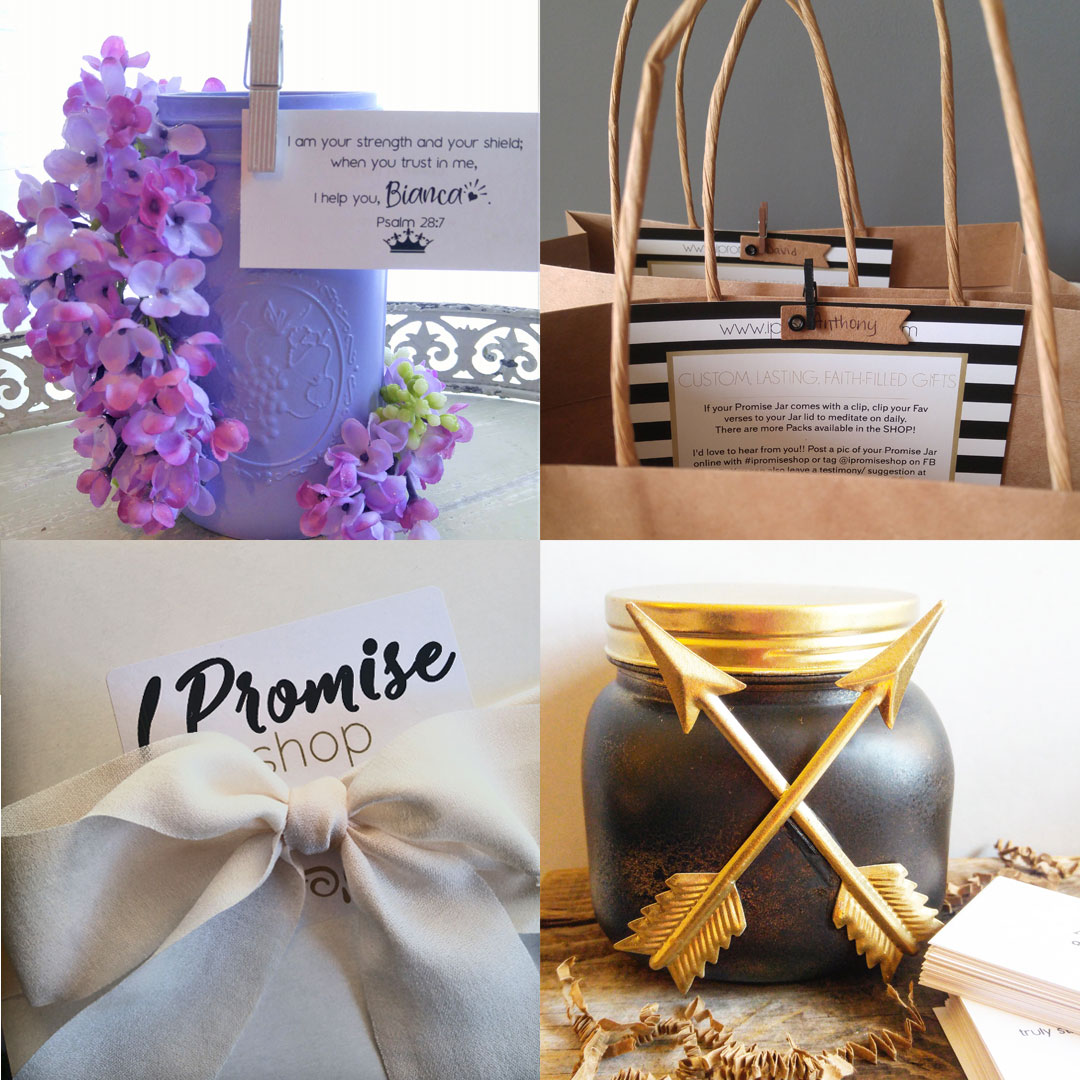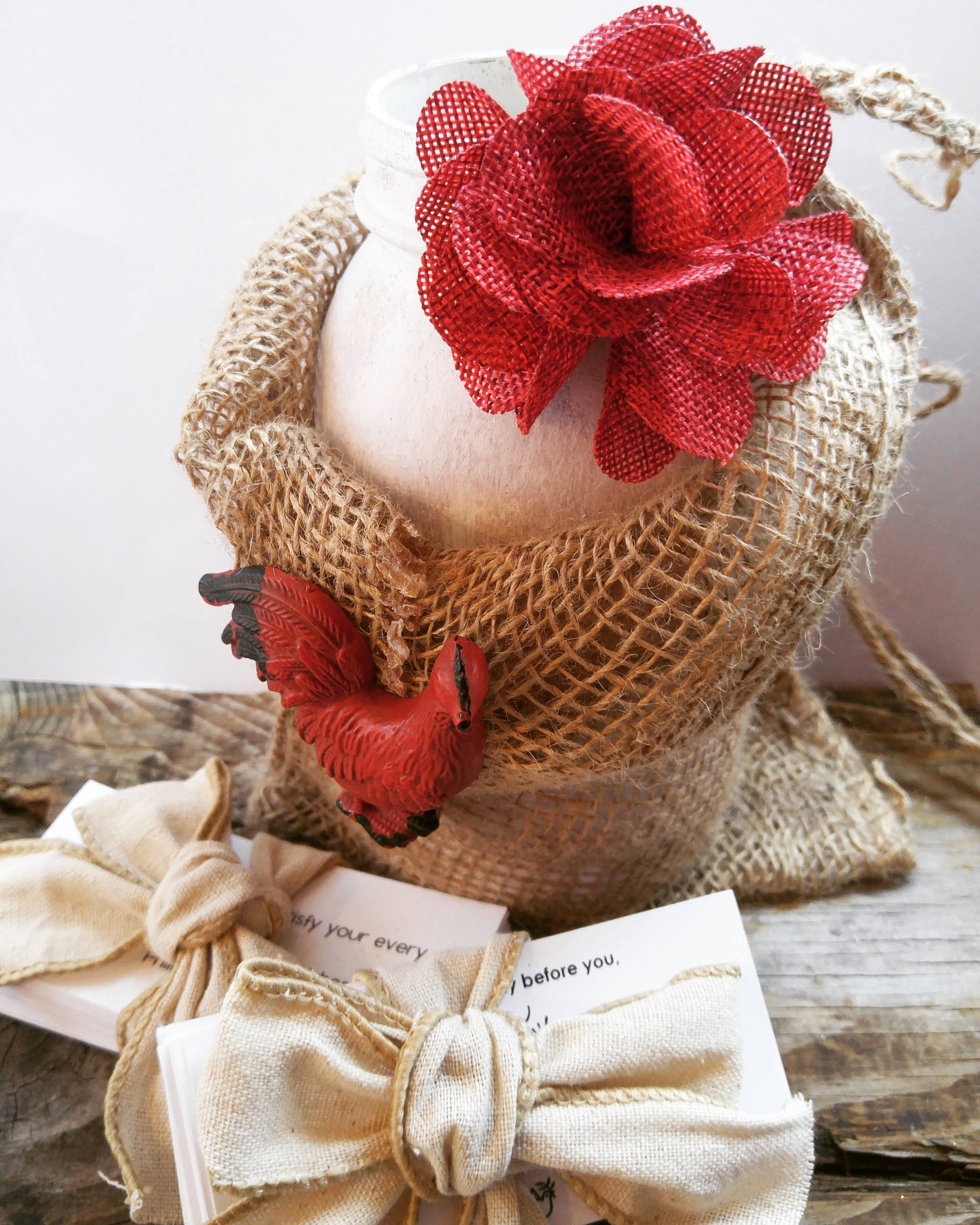 Your Promise Jar was made with YOU in mind!
Every verse has your name in it… why? Because God spoke every word with YOU in mind – knowing all of your days, your seasons, your highs and lows, your struggles and triumphs. God gave us the Bible, filled with beautiful and powerful words so that we would know that He is near – to save our souls, to heal our bodies, to direct our lives. God knows you, and He knows every detail of your life. As you read these words, remember that He has spoken every word to you and for you.
Let these Promises from the Bible be your refuge- your safe place, your resting place, your strength, and your guide.
Each Jar is handmade, from start to finish. Each one is a little different, and each one is made with YOUR NAME in mind. I pray over each person and each Jar because my heart is that you know how special you are, and how faithful God is.
No matter what situation you find yourself in, please remember, God has a Promise in His word to carry you through. Walk with Him, and let Him speak to your heart today!
With Love,
XO
Kate